Internal Medicine
The internal medicine department provides diagnosis and treatment in the whole spectrum of the science with the director of the department Maria Kapaki to have specialized in the care of diabetic patients. The department is cooperated with several sub-specialties doctors for pulmonary diseases, neurology cases, rheumatology, hematology, kidney diseases, dermatology, endocrinology, psychiatric support and gastroenterology.
---
Surgery
The surgical department is covering all the spectrum of the classical general surgery and laparoscopy.
There is cooperation with plastic surgeon, vascular surgeon and pediatric surgeon.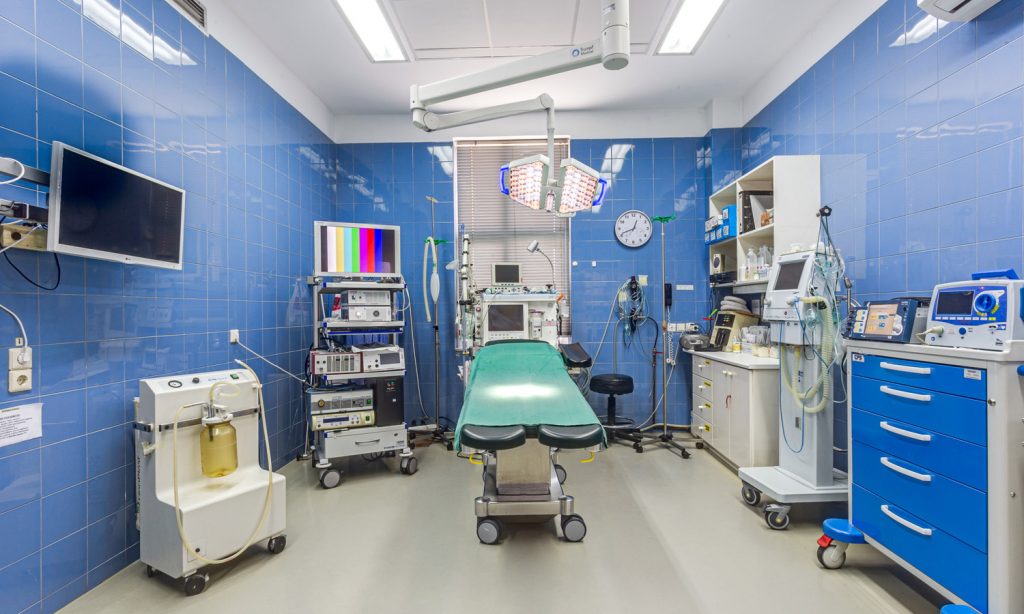 ---
Obstetrics
The obstetrical department is the leader for the last 38 years in the private care of the whole region. The medical and the nursing staff is superb and in combination of the high technology equipments provides high quality maternal and neonatal care.
There is 24 hours/7days per week coverage by neonatologist to cover premature labors and there is the ability to transfer the premature newborn to intensive care units in university hospital with ambulance equipted with mobile intensive unit.
Embryo-maternal care with b level anatomical ultrasound
Newborn cardiological ultrasound and newborn acuometry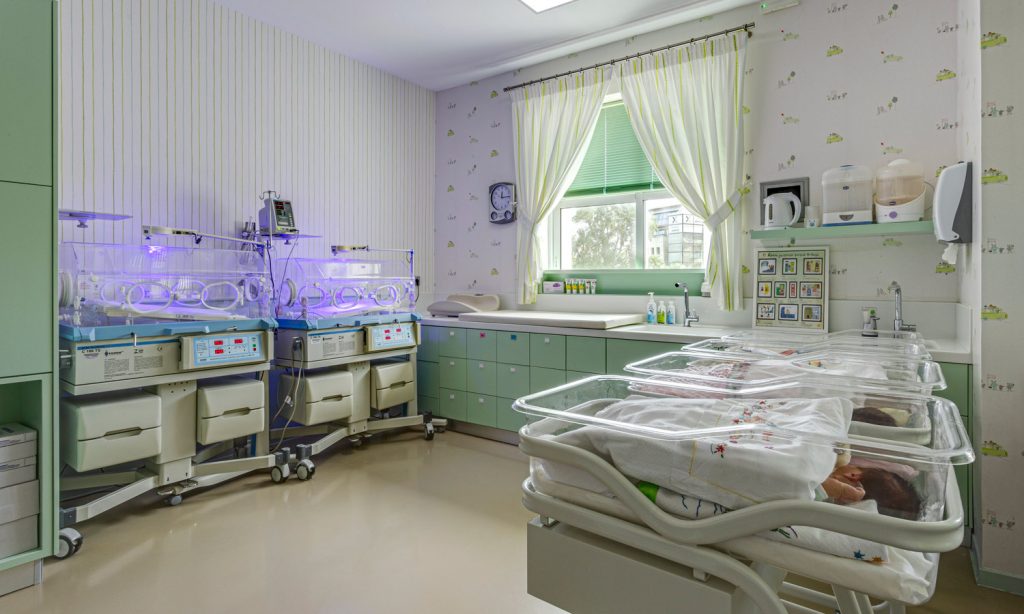 ---
Gynecology
In gynecological department are performed all kinds of diagnostics and operative open abdominal and vaginal procedures.
It is equipped by high technology machines operated by capable gynecologists for diagnostic and surgical hysteroscopic laparoscopic procedures.
In the outpatient clinic are done colposcopy, cryotherapy, infertility, genetics, adolescence gynecology, endocrinology, urodynamic testing and test pap.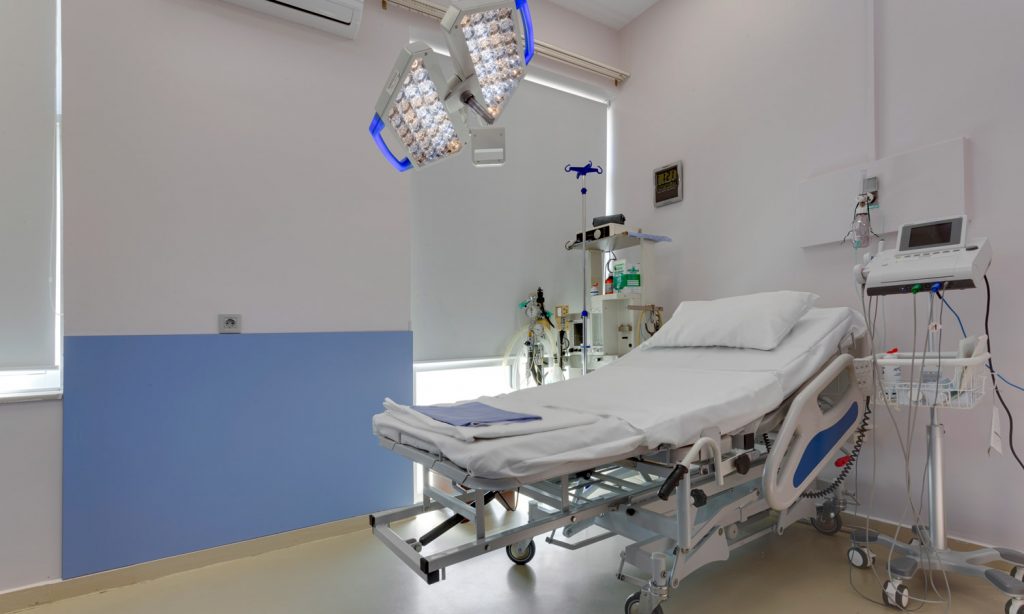 ---
Urology
The department is highly equipped for diagnosis , medical and , surgical treatment of the urinary tract system..Diagnostic and surgical endoscopy.
Blader and kidneys cathetirization (pigtail). Biopsies bladder, kidneys and prostate.
---
Ear Nose Throat
The department is equipped for diagnosis , medical and surgical treatment of the ear, nose and throat tract. There is diagnostic and surgical endoscopy. The plastic and cosmetic surgery of the nose and ear is in high level. Acuography and nystagmography in outpatient clinic. Biopsiy and surgery of the thyroid gland.
---
Opthalmology
The Opthalmology Department is the leading in the area. It is well equipped with all contemporary equipment for operations like blepharoplasty, Cataract, Glaucoma and Retina diseases.
---
Cardiology
Cardiology Department is well equipped for diagnosis and treatment, for inpatients and outpatients. Treadmill stress test, Triplex ultrasound for adults, newborn and children is also performed as well as Rhythm holter and blood pressure holter.
---
Orthopedic
Osteosynthesis, arthroscopy diagnostic and surgical , sport medicine and hand surgery.
---
Gastrenterology
Gastroentrology Department has new generation endoscopic equipment for Diagnosis, Biopsy and procedures like removal..for polyps and foreign bodies. Endoscopy:Esophagoscopy, gastroscopy, colonoscopy and small bowel endoscopy. ERCP